Link: Photopea – Like Photoshop, but free and in your browser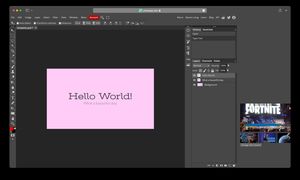 With Photopea you can open, edit and save many different formats like .PSD, .AI, .XD and .sketch. Right in your browser, for free. So it might be perfect if Adobe's subscription model is too expensive for you. With browsers like Chrome or Edge you can even install Photopea as a PWA on your desktop, so it will act like a native app. Then you even have direct access to files on your machine.
Because it's free, you'll see some ads on the side. If you want to remove it, you can spend a little money.